The Amalfi Coast
Amalfi Coast (Costiera Amalfitana in Italian) is one of the most admired jewels of Italy. It is a coastline located in Southern Italy in a region called "Campania". Amalfi Coast was named after the town of Amalfi which was a Maritime Republic in the Middle Age and predomint economically and politically. The coast is composed of several locations like Conca dei Marini, Tramonti, Atrani, Cetara, Positano, Maiori, Furore, Minori, Praiano, Scala, Vietri sul Mare and Ravello. Amalfi can be accessed through the port of Naples or Capodichino airport.
Visitors will be enchanted by the beauty of its territory which is unique and incomparable. The landscapes and the views it offers are so breathtaking that the coast has been included in the list of Unesco's World Heritages.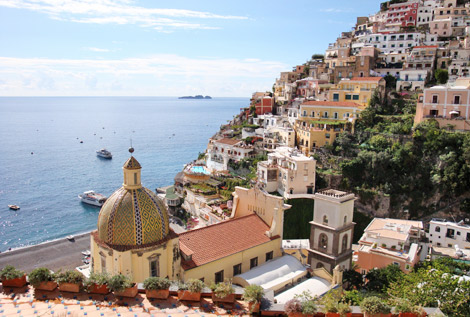 Visitors can find Roman and Greek remains, beautiful landscapes, golden shores and a combination of mountain and sea in Amalfi Coast.
Homer has indicated Amalfi as the "land of the sirens" in his epic poem "Odyssey" because it is composed of natural beauties like cliffs, caverns and bays which are imposing enough to impress and enchant anyone!
For nature lovers the territory offers a natural reserve located in Ferriere where people can observe plants like Pinguicola hirtiflora, Pteris cretica, ilexes and limes and animals like foxes, salamanders and hawks.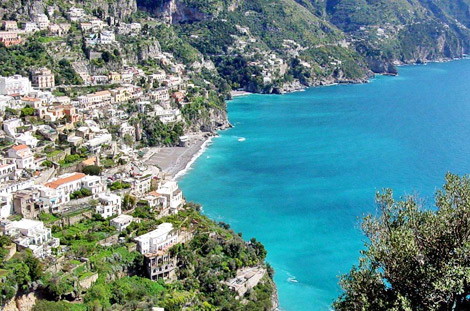 Positano is a town which still keeps remains from the Palaeolithic era. According to the tradition the town was founded by some people who escaped from being attacked by the pirates. This assumption is supported by the presence of numerous towers which were built to protect the town against the Saracens, a terrible party of pirates. Positano is a very glamourous destination for summer holidays as many VIPs, politicians and reporters spend their summer sunbathing on the beach and doing shopping in the most exclusive stores of the town. Moreover, many fashion shows take place in the town under the light of the stars. Of course, one can find plenty of excellent hotels, bars and cafès in Positano.
The town of Amalfi is undoubtedly another important location. One of the most attractive sights is the Duomo, dedicated to the city patron-saint, Sant' Andrea. Actually, it is composed of two parts: the first one dates back to an early Christian building, the second one, which was built in the 9th century, by the Duke Mansone I, is much bigger. Other architectonic elements like the tower, the aisle including the statues by Bernini and the sarcophagus were added during the Middle Ages and the Baroque period.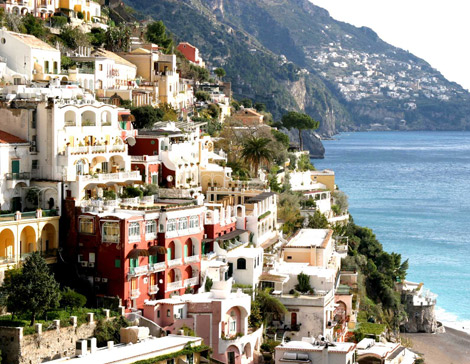 Finding peace, privacy and relax is quite easy in Amalfi Coast thanks to the excellent services offered by the hotels which meet everyone's needs. Some of them have a direct access to the sea. Moreover, since the hotels have a central position, they are excellent bases for sightseeing and exploring the sights of that area. All hotels are equipped with various amenities and extras in order to make the visitors holidays really memorable.