Vatican City
Vatican City was officially founded on 11th of February 1929 when the Prime Minister of the Kingdom of Italy, Benito Mussolini, and the Vatican Secretary of the State, Cardinal Gasparri, signed the "Lateran Pacts". The City of Vatican is the littlest state of the world and it is governed by the Pope. Making a tour of Vatican is quite simple as it is only 0, 44 km2 wide. It is inhabited by 900 persons. Vatican City is included in the territory of Rome and no fee is needed to enter it. The official currency is Euro. The Vatican is situated on the right bank of Tevere River and it is surrounded by the "Vatican walls". The main touristic attractions are St. Peter's Basilica, the church of Santo Stefano degli Abissini, the Church of Our Lady of Mercy in the German Cemetery and the church of San Pellegrino. Of course, the city is very famous for its museums which are amazingly popular to the visitors.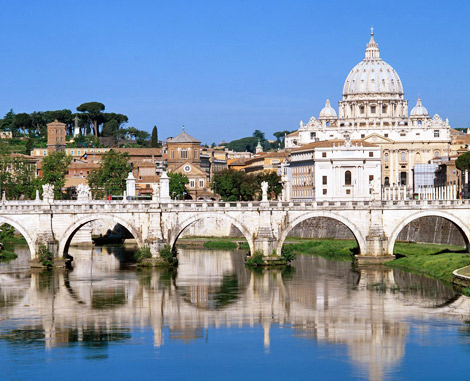 St. Peter's Basilica is one of the top sites of Vatican City. According to the tradition, it was founded by St. Peter who was one of the twelve apostles of Jesus Christ and the first Bishop of Rome. Visitors can see his tomb below the main altar of the Basilica. The architectural history is very intense as during the centuries a lot of popes ordered an erlangement and many artists worked at the Basilica (Donato Bramante, Bernardo Rossellino, Baldassare Peruzzi). Nevertheless, the best renowned artistic hand was that of Michelangelo Bonarroti. He created one of the most famous Christian sculptures, the Pietà. It can be admired on the right near the main entrance of the Basilica. The Pietà is a marble statue depicting the dead body of Jesus after the Passion in the lap of his mother Mary. Another important statue in the Basilica is the bronze statue of St. Peter. The tradition says that touching the right foot of the saint brings luck.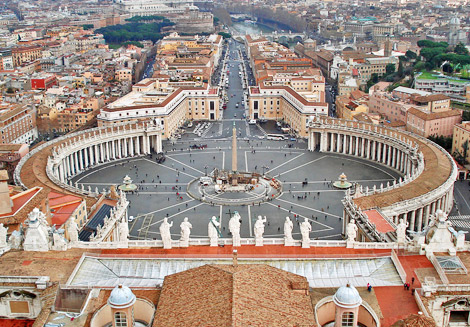 The Basilica lies in one of the most renowned squares: Piazza San Pietro. Its main features are the Doric colonnades and the marble statues on the top of each colonnade depicting 162 saints.
The Vatican Museums (Musei Vaticani in Italian) lie near the Basilica and were founded by Pope Jules II. Usually, visitors go to the Vatican Museums to see what is considered to be one of the masterpieces of the worldwide art: the Sistine Chapel. Many artists worked at the frescoes included like Bernini, Raphael, Botticelli, but everyone mentions Michelangelo Bonarroti to whom the vault and the Last Judgement were commissioned.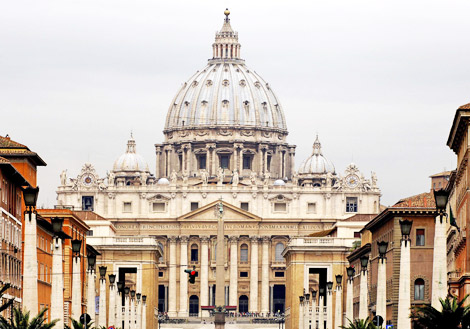 Every hotel in the Vatican City is positioned near the main attractions in order to have an immediate access to the main churches and the Basilica. The city is great to be explored on foot. Moreover the there is an underground station (Line A) located in Via Ottaviano which allows connection with Central Station and Piazza di Spagna.