Lake Como
Como Lake is also known as Lario Como, is 410 meters deep and represents the deepest of the three Italian subalpine lakes. Its origins are glacial. Moreover it is one of the deepest lakes of Europe and it is surrounded by a rich landscape creating an amazingly beautiful scenery consisting of virgin landscapes, little villages, towns and mountains.
Fortunately during the centuries man has not disfigured these amazing landscapes and has always acted in obedience to the nature. In regard to the flora this territory is rich in many types of plants and trees. It is not unusual to see palms, bay trees, olive trees and tropical trees. This wonderful territory is inhabited by numerous types of animals, for instance birds, pheasants, deers, hares and chamois just to mention the main ones. The staying of all these animals is due to the weather too.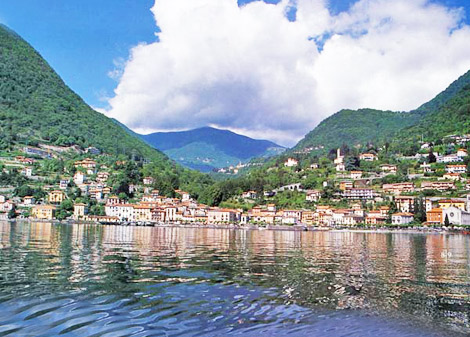 Lake Como is characterized by a mild climate which is very similar to that in the Mediterranean Sea. Snowfalls are not so frequent unlike rainfalls. The water are very calm with slow flows.
The lake Como surprises visitors thanks to the diversity of its landscapes. People can find towns with a very rich cultural and historical background, snowy mountains, various types of woods and water which can be blue or green according to the intensity of the light.
Lake Como is usually known because it houses many villas owned by celebrities, politicians and VIPs like George Clooney who has three villas in Lario, Kevin Costner, the Italian fashion designer Donatella Versace and others.
Some of the main towns and villages which are lapped by this magnificent lake are: Como, Lecco, Cernobbio, Menaggio, Tremezzo, Colico, Mandello del Lario. Como (the lake was named after it) is a peaceful town with a magnificent cathedral and other churches like the Basilica of Sant'Abbondio, Sant'Agostino and San Fedele. Lecco is rich in monuments like the statue dedicated to the Italian writer Alessandro Manzoni and the statue which portrayed Giuseppe Garibaldi, an Italian soldier who was called the Hero of the Two World as he took part in the campaigns for libertating Italy from invaders and in the Civil War in Uruguay.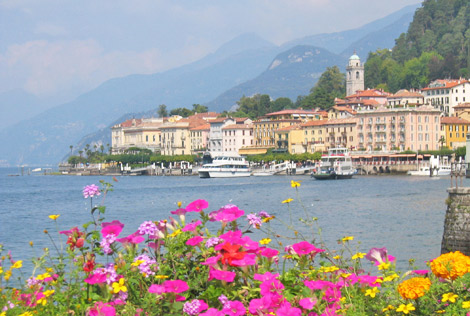 Every hotel in Lake Como is close to the main attractions and offers a magnificent view to the lake. All hotels are comfortable enough to provide a wonderful rest after a day out, privacy and top-class services. The proximity to Milan and the Malpensa and Linate airports allows visitors to move easily around.
They have been designed to welcome single travelers, business people, couples, families and friends. The territory is often chosen for political and industrial meetings.