Region of Trentino-South Tyrol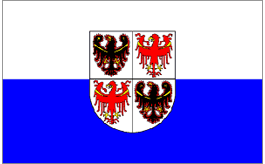 The Italian speaking Trentino-named after Trento, the regional capital- and the German speaking Alto Adige or Sudtirol (South Tyrol, the region bordering the upper reaches of the river Adige) differ dramatically in culture. Howeverm they do share one feature in common: majestic Dolomites that form the backdrop to every town and village, covered in snow for three months of every year and carpeted with exquisite Alpine plants of another three.
It is one out of the four autonomous Italian regions.
Capital
Trento-Trient
Provinces
South Tyrol
Trento

Municipalities
339
Area
13607 km2
Population (2004 est.)
950495
Climate of Trentino-Alto Adige

Month

April

4 to 16
6 hrs
67 mm

July

17 to 28
8 hrs
100 mm

October

5 to 17
4 hrs
83 mm

January

-5 to 5
2 hrs
20 mm